The all-in-one digital marketing and business toolkit to help transform your local business
At no additional cost, we will help you succeed online with a comprehensive set of digital marketing, eCommerce, and online communication tools, provided on one platform.






Everything a local business needs to succeed online
One place for your business to find success
As a local businesses, you would need technology to build your online presence. At no cost to you, we would provide you with an online marketing & business toolkit to take on these fundamental ecommerce, social media, and online presence challenges.
Ecommerce
WordPress Website
Creating an online store takes just a few simple clicks. Add products and start selling! 
These easy-to-design, no code websites give you the freedom to create, design, and manage your online business by taking secure payments
Reputation and Reviews
Reputation & Reviews
We help you improve how your business looks online by monitoring and managing online reviews and responding quickly to customer comments and concerns.
And you can ask for feedback and generate reviews, via email and SMS. 
Online Presence & SEO
Online Presence & SEO
Manage how your client's business shows up everywhere people are searching, with a central source of truth for business information.
Keep business hours, address and available services up to date and in-sync on Google, Facebook, Instagram, and Twitter, with options to sync to many more places across the web.
SOCIAL MEDIA
Social Media Management
Communicate the messages that matter with your client's community and customers. Post on Facebook and Google My Business instantly or schedule them for a later day.
There's a variety of post templates that can easily be edited and published.
Plus, robust reporting allows you to monitor the reach and engagement of posts across all networks.
Online Presence & SEO
Inbox & Communications Hub
Let your local business clients easily send an email invitation for a meeting request through one of the most popular communication platforms—Google Meet.
Your clients can use email or text to communicate with their customers safely. Customizable templates make it quick and easy.
Automated Analytics
Automated Analytics
Show your client how their business is performing online, with automated, easy-to-understand analytics and insights that are emailed weekly.
Show performance of reputation, listings, social media, website traffic, advertising and SEO.
One password, one login, one place for you to run the business
We help you look like a hero in own your eyes. Provide yourself with a web app that houses all of these online toolkits and build your brand and recurring revenue streams. You will love that you get one password, one bill, one set of notifications, and one set of reports tying everything together in real time. 
All of these foundational solutions are integrated with a powerful CRM and ecommerce platform, driving daily active usage. 
Leverage a product-led growth acquisition strategy
We will turn a profit by selling these online business and marketing toolkits to you. Or, provide all of you with freemium or trial versions with clear paths to upgrade and earn revenue while we sleep. 
The standard product editions, like Social Marketing Express, allow up to 20 posts on Facebook and Google. If you need more, easily upgrade them to Social Marketing Pro, or you can upsell them into any of your own offerings. We allow you to add in all of your own services as paid upgrade paths. 
Drive acquisition with pre-made email campaigns
Use our pre-made email campaigns to drive interest in the online business and marketing toolkits. Each email includes your logo and can be edited to reflect your brand's language, colours and more. 
With marketing videos that outline each component of the toolkit, it will be easy for you to see the value it brings. And each video is unbranded so you can use it as your own. 
Ready-made brochures can be edited to include your logo and voilà—you've got custom content to share. 
Bolster your existing solutions
Plug-in any of the products or services we offer right next to the online business and marketing toolkits provided by us. We can provide you with so much more value and it's all included with your 6D Business App subscription. 
Or, check-out the hundreds of additional resellable products through Marketplace. These products and services are all instant-on with no technical integrations or contracts required. Simply start browsing and choose what you think will best compliment the services you already sell today. 
Digital marketing and business toolkits
to help local businesses operate online
Provide your local business with everything it needs to succeed 
online—all included with your 6D Business App subscription. 
What is billing and invoicing software?
An online marketing and business toolkit is a collection of SaaS marketing and business products that help local businesses operate their business online. Vendasta offers this foundational solution to its partners at no extra charge to offer to their local business clients to help get their online presence started.
What tools are included in a marketing and business toolkit?
The Vendasta online marketing and business toolkit includes many best-in-class tools to help with all aspects of building and growing your online presence. These tools include:
Ecommerce website builder
Customer communication tool
Reputation management tool
Local listing management tool
Social media management tool
Email marketing tool
Analytics dashboard
We succeed when our customers succeed
" Amazing support! Totally all over my issues and we were changing it completely from being a place directory! Love this theme"


" I have buyed and tested more then 10 themes, and Sala its perfect for me, i think its the perfect theme !! Great support u270cufe0f "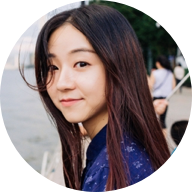 Carla Wildner
Design at Mailchimp
" Awesome theme! Looks great. Works great. Highly customizable. Excellent support. What more can I say?nCouldn't be happier 🙂 "
Get started with 6D Business App and sharpen your competitive edge
Start your free trial today!
Access the full 6D Business system with all the products, services, and solutions you need to take your business to the next level with our free 14-day trial. Recognize ROI fast, and become the most indispensable asset and extension of the team for your local business. 
Get a demo
Talk to a real person. To Know more about It
Book a demo
Don't have time for a call at this moment?